A Bed and Breakfast Vacation Review
This post continues from the previous as I share about the B & B's we stayed in on our trip.
The next place we stayed was in the Smokey Mountains.  Brookside Mountain Mist Inn was nestled in the mountain town of Waynesville, North Carolina.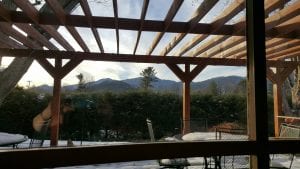 This is a lovely home on the road to the Golf Course.  It is all one level, so if stairs are a challenge for you – only a couple of front steps to consider here.  We were greeted at the door and shown around the home.  There is a beautiful large living room with a wonderful view of the Smokey Mountains.  It was warm enough that we sat on the back porch/patio to enjoy the fresh air and view!  Our room was called "Hickory Hills". It is a large room with king bed, fireplace, chairs, TV, and large bathroom.  After we got settled we had a great conversation with the innkeepers, Dina and Carolyn, and heard about their remodeling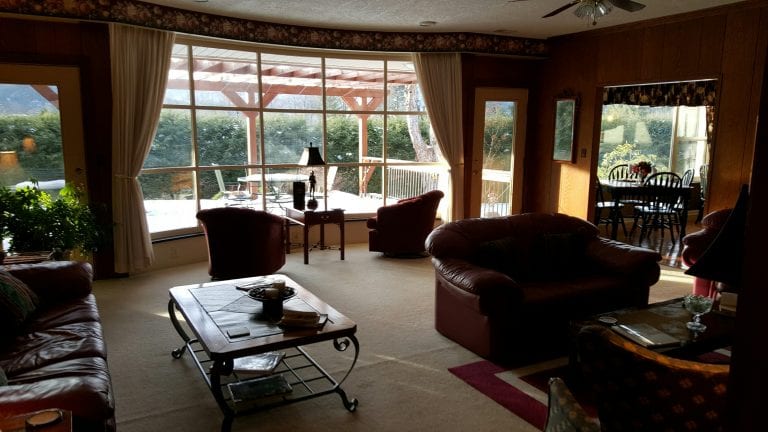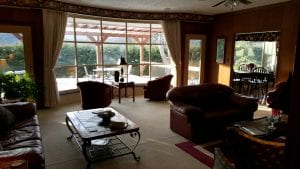 projects.  They gave us suggestions of places to eat and we set off to explore.  The next morning we enjoyed a delicious plated breakfast, conversation with another couple who was there from Florida, and a wonderful view of the Smokeys!
We enjoyed our stay at Brookside Mountain Mist Inn and would certainly stay there again!  Check out their website to learn more about this home and to see the choices in rooms!