Looking for something to do this weekend?  Come to Woodfest!
This event is held at the Amana Colonies RV Park and Event Center.  There are many woodcrafters and all kinds of things made out of wood.  You can watch some of the craftsmen at work and (in the past – hopefully again this year) there are demonstrations of log cutting and a chainsaw artist.
This is a free event and the hours are: Friday 11 am to 5 pm, Saturday 10 am to 5 pm, and Sunday 10 am to 4 pm.
We have gone several years and below are pictures of some of the treasures we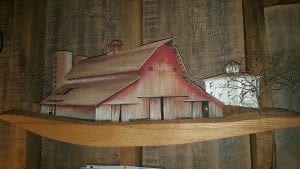 have purchased!
This barn made of wood was created by John Woodhouse of Kajon's Artery in Delhi, Iowa.  His 3-D barns are AMAZING!  All the barns are unique and beautiful, not to mention filled with detail!    This barn hangs in our Wagon Wheel room at Zuber's.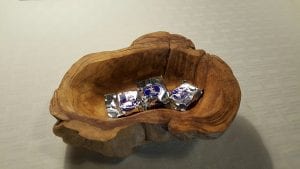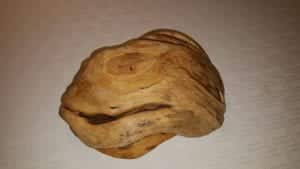 This Bur Oak bowl was made by local craftsman Roger Ipsen.  It sits on the front counter at Zuber's with mints in it for our guests!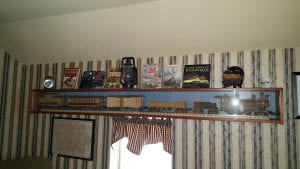 This is a picture of a wood train that we purchased at the first Woodfest we went to.  It is about 6 feet long, it sits on a track and the wheels roll on the track!  There are sliding doors on the box car, and a table in the upper part of the caboose!  The detail is amazing! This train now hangs in our "Iron horse" room at Zuber's.
Woodfest is worth the trip to see all the amazing items that are made by these woodcrafters!  We see something different every year, and NEVER have trouble finding something we want to purchase!